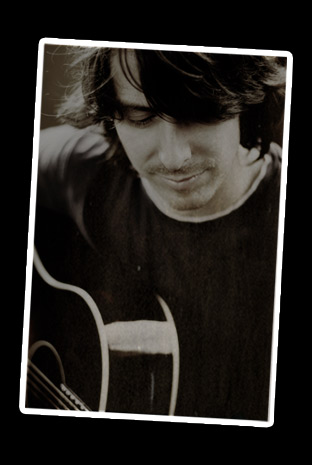 Radio Stations all over the world can now download the bands latest tracks for FREE. Click here to go to the band's Air Play Direct site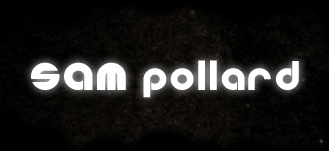 Sam Pollard began playing the piano at the age of five and has never looked back. As a gifted composer and an accomplished multi instrumentalist in piano, keyboards, electric and acoustic guitars, cornet, trumpet and trombone, Sam Pollard has a voice that can brilliantly blend various styles to create a sound that is uniquely his own.

Sam completed his debut album "World of Difference" with his band and producer Jimi Maroudas at Sing Sing Studios in Melbourne. This body of work draws inspiration from many diverse acts including Muse, Ben Folds Five and Sublime. The result is an amazingly fluid and enlightening listening experience as his music crosses a number of genres from acoustic singer-songwriter to alternative rock.

The album caught the ears of Damien Reilly, CEO of Blue Pie Records USA, who quickly signed Sam up to the Blue Pie family and invited him to Sydney to showcase his talents. Soon over 200 stations globally started spinning songs from the "World of Difference" album. In 2010 he further developed his fan base through album sales, festivals, gigs and live performances on radio.

For his 2012 World Of Difference tour, Sam cycled 4,500km from the East Coast of Australia to the West, starting in Sydney and ending in Busselton, Western Australia. His cycling and musical journey helped raised $1,755 for Reclink Australia, a charitable organisation that helps disadvantaged Australians through sports and arts. A documentary titled "A World Of Difference" was released chronically Sam's experiences on the tour.

In late 2019, Sam Pollard released his much-awaited album "Steps". This masterpiece of an album follows the story of a girl from a young age to later life, and how she helps everyone understand what they should be doing and how they can best help each other. "Steps" is an achievement to say the least, and took 5 months of writing and a further 5 months of preparation work to accomplish. Sam has put his whole heart and all of his passion into each of the songs, and it shows. Just another day for Sam Pollard.

Sam Pollard is distributed exclusively for the world by Blue Pie Records USA and published exclusively for the world by Blue Pie Publishing USA (ASAP). You can download Sam's music at over 600 leading digital retailers around the planet. Search "Sam Pollard" or "Sam Pollard Music". Read more...